Details

Written by

Kevin Horton

Hits: 3239
I had a quick business trip to the Portland, OR area this week. Flew down on Wednesday, one day of meetings, and flew back home on Friday. After the trip came to light, I took a look at the map, and saw that the meeting site was only about 15 minutes drive from Van's Aircraft.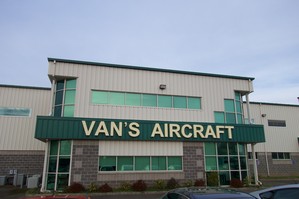 I grabbed a 6 AM flight out of Ottawa on Wednesday, so I would arrive in Portland by mid-day. I drove down to Van's after lunch, and did a factory tour.
Details

Written by

Kevin Horton

Hits: 2062
The website was down for a few days this week, and I have no idea why. I hadn't changed anything since the last time I know it was working, and tech support wouldn't admit to making any changes on their end. After two days of complaints from me, it suddenly started working again.
By the time they got it working again, I'd already signed up for hosting services at SiteGround. SiteGround gets much better reviews than my current site host, and it'll be a bit cheaper. I've got the site mostly working on the new host, but I plan to update to the latest Geeklog software before I switch the site over. If I started over today, I'd probably choose a different solution than Geeklog, but it is easier to stick with it than move all the content to a new platform.
There may be some turbulence during this changeover, so keep your seat belt fastened.
Details

Written by

Kevin Horton

Hits: 2435
Details

Written by

Kevin Horton

Hits: 2092
The weather today was much better than I expected, so I took advantage with a short flight. The winds at altitude were lower than a week ago, so I did some more stall speed testing, using GPS data. The results seem to make sense, but I need to get data from a couple of more flights to see how consistent a result I get. I'd compare to the results from last week, but I forgot to bring that analysis home from work, and I won't be back into the office until Friday.
Details

Written by

Kevin Horton

Hits: 2241
We had clear skies today, so I went flying in the afternoon. I trialled an experimental technique to measure stall speed using GPS that we have been discussing at work. Unfortunately, the air was too bumpy at low altitude, and the winds were over 40 kt at higher altitudes, so the data is probably not very useful. I'll crunch it at work on Monday to see what it tells us.
Details

Written by

Kevin Horton

Hits: 2293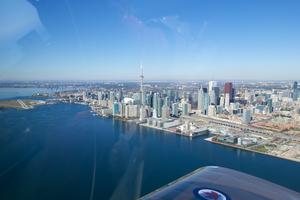 The weather on Sunday was wonderful, and we took full advantage by flying to Toronto for lunch. Toronto City Centre Airport is on an island close to the CN Tower, right next to downtown Toronto. It is the main hub for Porter Airlines, and is a great way to get to downtown Toronto.
Here you see downtown Toronto, the CN Tower, and the airport as we approach from the west.