Details

Written by

Kevin Horton

Hits: 6827
I spent several days last week in Sidney, BC (Sidney is just north of Victoria, on Vancouver Island), working with Viking Air on a Twin Otter project.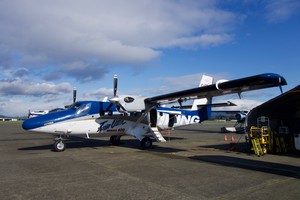 The Twin Otter is an iconic Canadian twin-engined bush aircraft, that was built by de Havilland Canada (DHC) from 1965–1988. The original aircraft were in such high demand that wrecked aircraft were being rebuilt around the original data plate. There was obviously a market for additional Twin Otters, so Viking bought the rights to the design, and restarted production in 2010. The current production aircraft are essentially equivalent to the ones built by DHC, except for a major avionics upgrade and a different variant of the PT6A engine.
The Twin Otter is an amazing aircraft - it flies like a large Cessna 172, but has a very well designed wing and flap system that allow it to get into and out of very short landing areas.
I'll be doing several more trips to BC to fly the Twin Otter before we get to the end of this project. It should be a good spring!
Details

Written by

Kevin Horton

Hits: 3943
Well, quiet retirement life didn't last long. I had planned to take a few months off, then start looking for part time work as a contract test pilot. I hadn't actively solicited any projects, as I wanted a clean break with my work at Transport Canada, with no possible hint of a conflict of interest. But, I hadn't kept my plans a secret, and word percolated through the industry.
Thursday was my last day at TC. Friday morning the phone rang, with an offer of a flight test job on an interesting project that would last a few months. I spent much of Friday afternoon on a teleconference learning about the project, and discussing how I could help them. Monday we reached agreement on the terms of the contract, and I had a signed contract in my hands on Tuesday. I'm leaving on Sunday for the first block of work. I won't share any details yet, as it isn't clear how much info the company has made public about this project.
Details

Written by

Kevin Horton

Hits: 2847
Glenn C. kindly offered to add me to the insurance for his RV-7A, so I could have an occasional RV flight while our aircraft is out of service. We took advantage of today's great weather to get a flight to check me out in his aircraft. Glenn has a very nice aircraft, and I look forward to flying it over the next two or three months.
Details

Written by

Kevin Horton

Hits: 2264
I did a major update on the software that runs this web site yesterday evening. Everything seems to be working, but it is always possible that users may stumble across some issue that I have not yet found.
Please inform me if anything is not working so I can track down the problem and fix it.
Details

Written by

Kevin Horton

Hits: 2852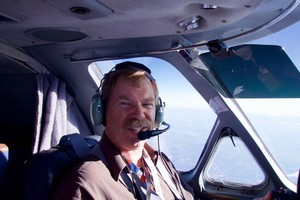 Friday was almost certainly my last flight as a pilot in a Transport Canada aircraft, as I'll be leaving at the end of the month. It's been a great 22 years, but it is time to move on to other things. I'll take a bit of time off, then start working as a part time, contract test pilot. There are quite a few aircraft modification facilities that need a test pilot for a few weeks or months each time they have a new modification to get approved.
Details

Written by

Kevin Horton

Hits: 2924
I got the engine in the crate Monday afternoon, and met the trucking company at the hangar to put it in the 18-wheeler on Thursday afternoon. I hope to get flying again sometime in June.