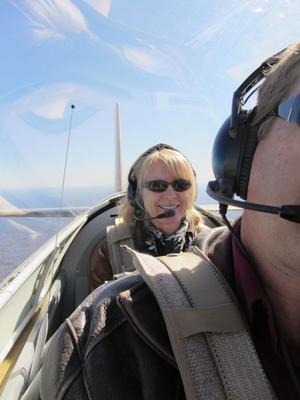 I had the day off today, and the weather was beautiful, so Terry and I flew out for lunch. She had commented that it had been a while since I flew her anywhere nice, so we went to the Fud Grill, at the Edenvale airport.
---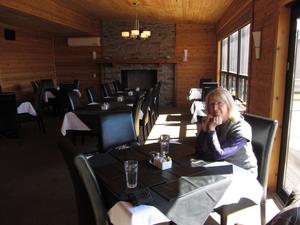 The restaurant is much more upscale than the typical airport greasy spoon. Nice tables, chairs and decor. Good menu, and great food. We both had a great lunch, and it was a nice change of pace.
---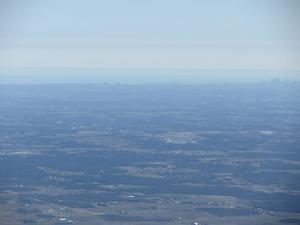 On the way home, we could see the Toronto skyline, way off the right wing, over 40 miles away. I didn't get the camera aimed quite was well as I thought I did, so the skyline, with CN Tower, is way over to the right side of the photo.