Each gear leg has nine bolts that attach it, and the two hardened steel wear plates that go between the gear legs and the fuselage.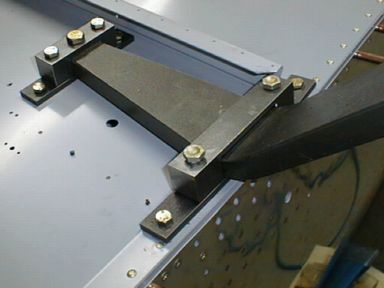 I was quite concerned about drilling all those holes through hardened steel, up to 1/4 thick, but it went quite well.
---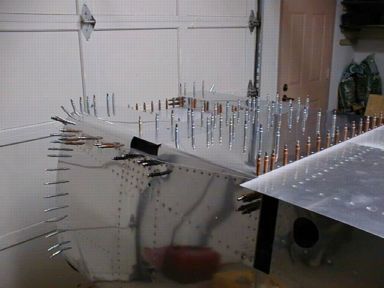 There is a complex metal fairing below the cockpit floor, between the front spar and firewall. It fairs in the landing gear leg mounting, and provides a low drag tunnel for the cooling air and engine exhaust to exit the cowling. Here you see most of the metal work clecoed in place. The ramp that smooths the exit from the cowling is not in place.