Winter seemed like it would never end, but we've finally come out the other side. Terry and I were both available today, and the weather forecast looked promising, so we planned the first fly-out lunch of the season. Heading east wasn't an option, as a cold front went through over night, heading east, and the weather wasn't great that way. Our first plan was to fly to Toronto Island, right next to downtown Toronto, and walk into town for lunch. But, it looked like it wouldn't be warm enough to sit outside, so we decided to push that trip later in the season.
Edenvale, about 50 miles north of Toronto, was next on the list. We've flown there several times, and always enjoyed the food at the airport restaurant. The restaurant has changed hands since we were there last, but the new incarnation was getting even better reviews.

---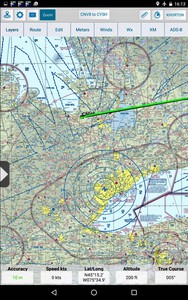 ---
The weather forecast was so good that I decided to file VFR, to allow a low cruise altitude, as the head winds at our typical IFR cruise altitudes was forecast to be 40 kt, or more. I checked the weather before leaving the house, and it was clear pretty much everywhere. It had started to cloud over a bit by the time we arrived at the airport, but another weather check showed it was reported as clear everywhere else. We launched, and found it very bumpy underneath the cloud, but there were quite a few large holes, so we climbed on top to find smooth air. XM weather was now showing that airports ahead were reporting overcast conditions which was a problem. I called ATC and switched to an IFR flight plan, and climbed to 8000 ft. 45 kt headwind, gave a 115 to 120 kt ground speed - ouch. We broke out at 3500 ft on approach, cancelled IFR and landed.
Lunch was fabulous. Tilly's 2 in Edenvale is highly recommended.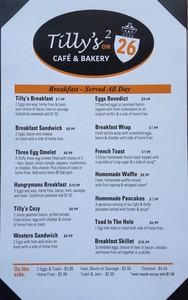 ---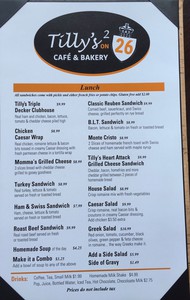 ---
We went up to 9000 ft on the way home, and got 50 to 55 kt tailwind. We hit 200 kt ground speed during the cruise climb, and it averaged about 215 kt once we levelled off. 215 kt = 247 mph or 398 km/h. Even from 9000 ft, looking down at the ground, you could see that were really smoking along. Needless to say, the trip home was a lot quicker than the one there.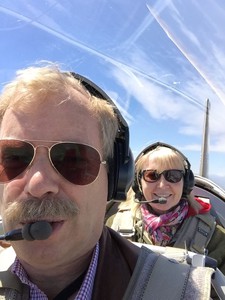 Great day!