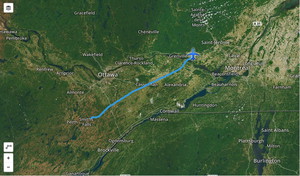 Terry and I flew to Lachute, QC (CSE4) today, to visit RV–4 builder Scott B.
---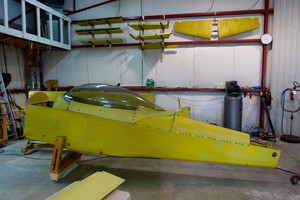 Scott is just about done the structural aspects of his RV–4 project.
---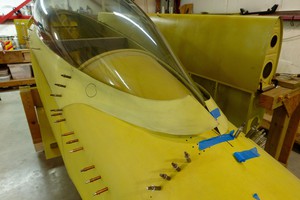 ---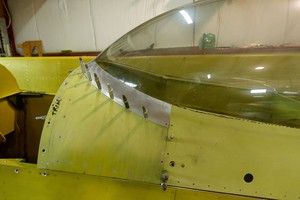 ---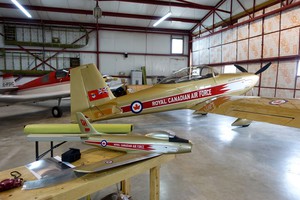 Scott was an avid RC aircraft enthusiast, and has this gorgeous Sabre in Golden Hawks colours, powered by an electric ducted fan. He made it from scratch, and then sold a few dozen kits.
---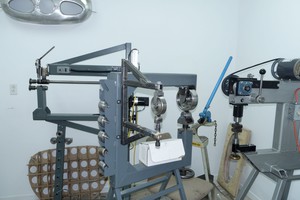 Scott is an extremely talented metal basher. He has an English Wheel, a power planishing hammer, and a bead roller, all hand made by Scott.
---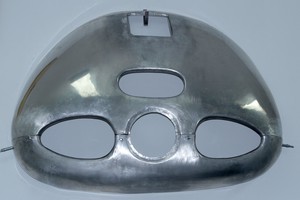 His talents can be seen in the alumnum nose bowl he made.
---
After we finished talking at the airport, Scott took us to a very tasty lunch at Café L'Infusion in the town of Lachute. Thanks Scott!