I knew that my work schedule for this summer and fall would be very unpredictable, due to the constant adjustments to the CSeries flight test schedule. It would be pretty much impossible to know which weeks I could take off, without impacting CSeries flight testing. So, when this week's schedule suddenly opened up, I slammed a week of vacation into it before anyone could attempt to schedule me for anything else.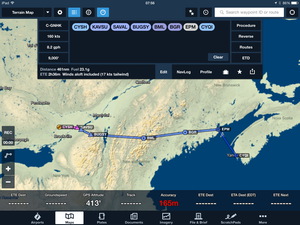 Sunday morning I jumped in the RV–8 and headed east in the clear skies, on my way to Yarmouth, NS to visit my parents and sister for a few days. The tailwind wasn't quite as nice as predicted - the winds were strong, but they were out of the NNW, so it was mostly a crosswind, with only about a 10 kt tailwind component. I have almost 50 kt tailwind when I turned SSE to head over the Bay of Fundy. But, I'll take any tailwind over a headwind, so I'm not complaining.
It took 2:44 to fly from Smiths Falls to Yarmouth, at 9,000 ft (except for a bit higher over the Bay of Fundy).
---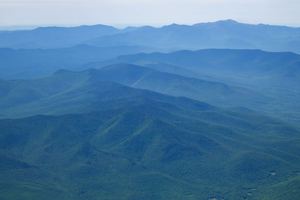 The scenery was spectacular over Vermont and New Hampshire. This view is looking south over northern New Hampshire.
---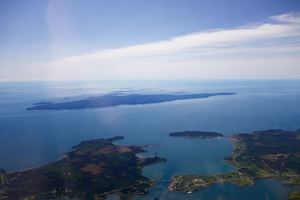 Here we seen Grand Manan Island, off the coast of New Brunswick, at the western end of the Bay of Fundy. I climbed to 13,000 ft to cross the Bay of Fundy, to ensure I would be within gliding range of land the whole way across.
---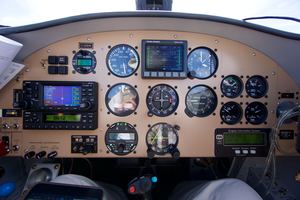 While I was running lean of peak EGT at 9,000 ft, getting 161 kt TAS on 7.65 gallons per hour, I ran rich of peak EGT at 13,000 ft, getting 165 kt TAS from 9.1 gallons per hour.
---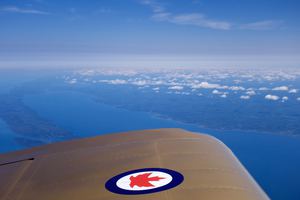 Still at 13,000 ft, we see Digby Neck off to the left and the Nova Scotia mainland.
I was a bit late starting down from 13,000 ft, so I had to do two 360° turns to lose altitude before arriving at Yarmouth.
---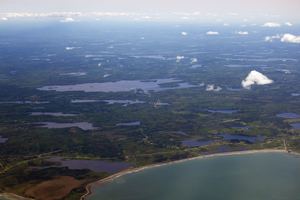 Yarmouth County has hundreds of lakes of various sizes - it is paradise if you have a float plane. The big lake in the middle of picture is Lake George, 7 miles long, which provides the drinking water for the town of Yarmouth. I grew up on a farm a bit to the right of Lake George in the picture, roughly under the right edge of that large fluffy cloud on the right side of the picture. My parents live on the lake just to the left of that cloud.
---