I was supposed to be heading to Wichita on Friday, but that blew up at 5:00 when I checked my phone for messages that had arrived overnight. It turned out that they had discovered a snag with the test aircraft, and it would take a couple of days to set things right, and the weather forecast suggested that the short-lived good weather window would be gone by the time they were ready to go again. The type of testing we are doing requires quite low winds, so it can take quite a bit of waiting to finally get the right conditions.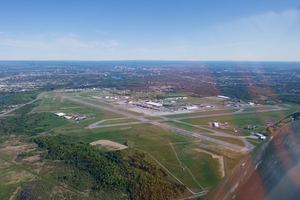 I took advantage of my unexpected weekend in Ottawa by flying to the Vintage Wings Fly-In Breakfast this morning. The weather was pretty much perfect, except a bit cool. It was smooth as silk for the flight over, and Ottawa Tower was happy to have me fly right over the airport at 2500 ft, as I zipped towards Gatineau.
---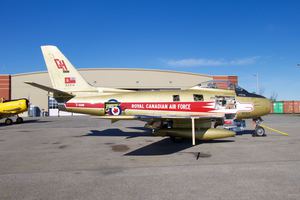 Sabre One was parked outside.
---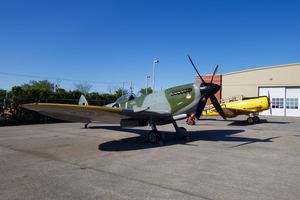 The Spitfire XVI and Harvard IV were looking good in the sun.
---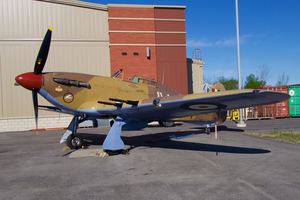 Hurricane IV