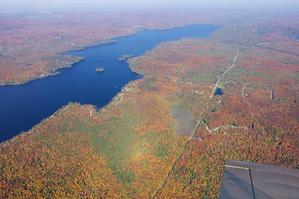 The weather this weekend was spectacular, and this time of the year you never know if this is the last weekend like it. We went out to eat Saturday evening, sitting outside in the setting sun.
Sunday, we flew to Sherbrooke, Quebec, to meet friends for lunch at the airport restaurant, sitting outside. The trees are just starting to turn colour here, but the elevation in the Sherbrooke area is about 500 ft higher than around Ottawa, and that apparently makes a big difference. The trees are pretty much at peak fall colour in that area.
---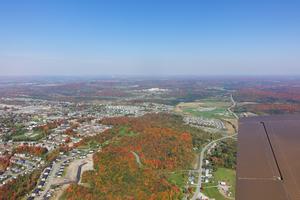 ---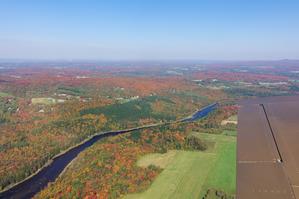 ---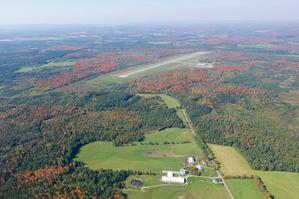 Sherbrooke airport.
---
Update - 01 Oct 2014
Pictures from the flight are now posted on Flickr.