The weather today was pretty much perfect, except for a bit of haze, so Terry and I decided to head up to Killarney (CPT2) for fish and chips. killarney is a small town on the north shore of Georgian Bay, which is at the top of Lake Huron. Herbert Fisheries has a commercial fishery there, and some of the whitefish and perch supply their fish and chips stand. The Herbert Fisheries fish is acclaimed far and wide as the best fish and chips in Ontario. The fish and chips stand in a converted school bus was removed at the end of the 2013 season, and it will be replaced by a new restaurant, which is still under construction. In the interim, there is a temporary fish and chips stand in an Atco trailer.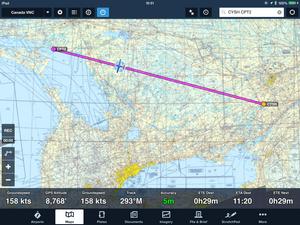 Killarney is 242 nm from Smiths Falls, which is a 1:35 flight at our typical cruise 160 kt speed. We landed about 1120, then walked into town (roughly a 25 minute walk).
---

The airport ramp was quite busy, with about a dozen aircraft parked.
---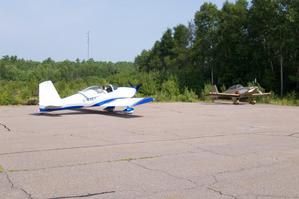 We found a spot and had just finished securing the aircraft when a beautiful RV–7 from London, ON arrived.
---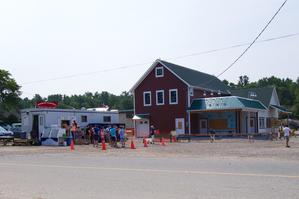 The new Herbert Fisheries fish processing facility and restaurant on the right isn't open yet, but their famous fish and chips are supplied from a temporary trailer.
---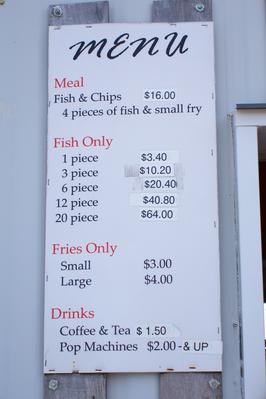 The fish is expensive, but it pales compared to the cost of the fuel we burned to get there.
---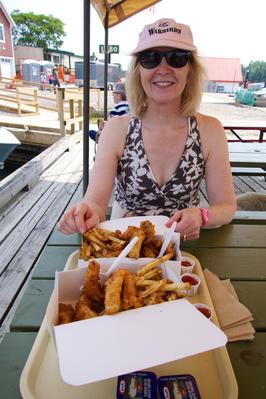 Tasty good! The fish was wonderful, but the "small" chips portion is way too much. Next time we'll only get one order of chips to split between us.
---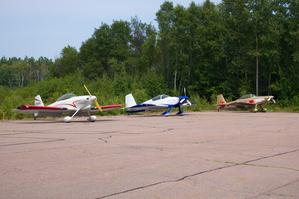 On the way back to the airport, we passed Alain Boucher from Welland, ON, who had dropped by in his RV–4 (on the left). He had some crazy story about stopping by after visiting his brother, but I suspect the main reason for his trip was the fish and chips, and the visit with his brother was a happy consequence.
Cornelious Wester's beautiful RV–7 was parked next to our RV–8.
---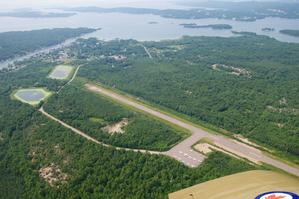 The airport, with the town in the distance.
---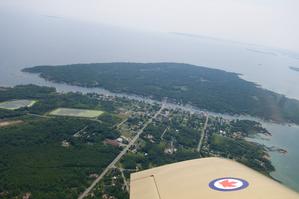 The town, with the southwest end of the runway visible at the left.