Terry and I did a Sunday lunch trip to Edenvale (CNV8) today. We had been there once before, in April 2012, but the airport restaurant had changed ownership and name since then. Edenvale airport was built as part of the British Commonwealth Air Training Plan, but was taken out of service shortly after WWII. A Toronto businessman discovered the abandoned airport in 2003, purchased the land, rebuilt the runways, and reopened the airport.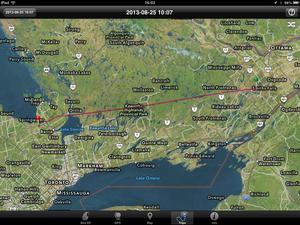 Edenvale is west of Barrie, ON, 50 nm NNW of Toronto.
---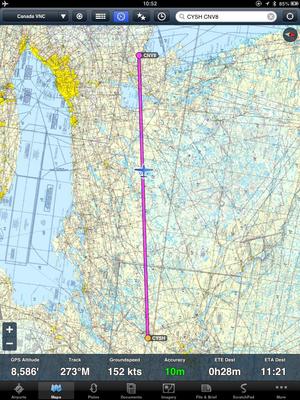 The 174 nm trip took 1:10 from take-off to touchdown.
---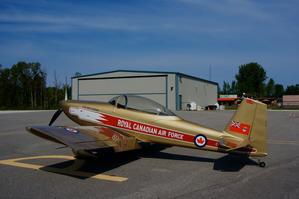 We ate at Bistro 26 (TripAdvisor reviews), which is just off the main ramp on the north side of the airport. You can just see the sign for the restaurant to the right of the large hangar.
---
There was some confusion about when the lunch menu started - they told me 1130 when I called on Friday, and that is when we arrived today. But, today's story was they were switching from the breakfast menu to the lunch menu at noon, and they only had one person in the kitchen, so only one menu at a time. So, we had breakfast, which was OK, but far from outstanding. When we ate there last year, our perception was that it was a gourmet airport restaurant. But our impressions from this visit are that they have cut costs, and that has had an impact on the quality of the food.