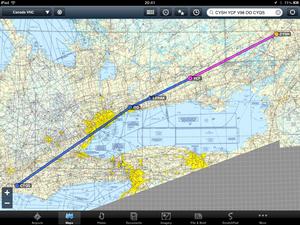 The most direct route from Smiths Falls to St. Thomas runs right by downtown Toronto. The weather was beautiful on Friday, so I elected to do the trip VFR, running right along the lakeshore. Toronto Terminal was very cooperative, but I did have to drop down to 2500 ft to stay below the traffic heading to Toronto Pearson International Airport.
---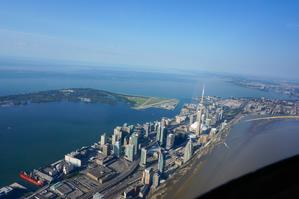 Here we see downtown Toronto on the nose, with the CN Tower and Toronto City Centre Airport on the lakeshore. Note the reflections of the lakeshore area on the side of the forward fuselage. You can see the reflections of the CN Tower and the airport. Neat!
---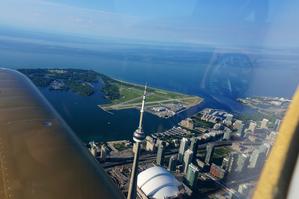 I went just north of the CN Tower. You can see the Rogers Centre right next to the tower.
---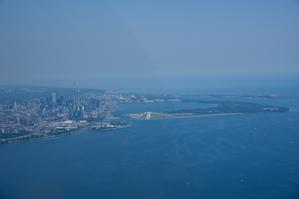 On the way back home now. We can see downtown Toronto ahead in the distance.
---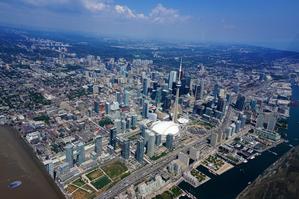 Downtown Toronto. The forward fuselage reflects the downtown buildings. I hadn't realized that these reflections were there until this flight.
---
I made great time on both flights - 260 nm in 1:38 going down, and 1:34 on the way home. That gives average ground speeds from take-off to touchdown of 159 kt and 166 kt. Not bad.